Ceramex are international leaders in DPF refurbishing
17/02/2015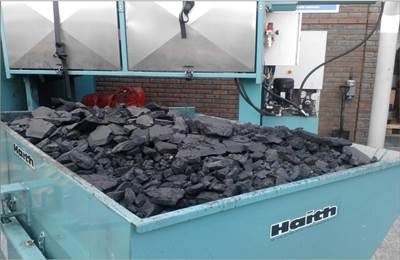 Euro 6 vehicles now becoming a regular sight on roads and many truck and bus operators are asking questions about the maintenance of the advanced emissions systems fitted to these vehicles.
One of the most important serviceable parts is the Diesel Particulate Filter (DPF) which requires periodic cleaning to maintain optimum fuel consumption and truck performance. Ceramex, an international leader in DPF Refurbishment in Europe and North America, are gearing up to support DPF service exchange programs for major OEMs and fleets across Europe. Marcus Beament, Account Manager at Ceramex says 'the DPF is one of the most expensive service items on the vehicle and it is critical that cleaning and inspection are performed to the highest professional standards'. If DPFs are not cleaned correctly, this can lead to increased fuel consumption, shorter intervals between cleans and potential failure of the DPF, bringing an unwelcome bill for the owner.
DPF cleaning volumes will start to ramp up over the next year or so. Many of these initial cleans will be covered under the manufacturers' maintenance programs and extended contracts meaning that the part is exchanged immediately with a fully-tested, remanufactured unit. Some of manufacturers are suggesting 200,00kms before the first clean while others are predicting much more depending on model and duty cycle.
Ceramex is a British company and deals with some of the world's largest vehicle and equipment manufacturers. The company also cleans filters for LCV and passengers cars via its distribution network and garage affiliations and will be exhibiting at the next CV show at the NEC in April.