World premiere: Volvos Electric Hybrid bus in commercial service in Hamburg, Germany
19/12/2014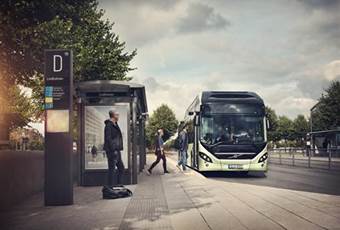 Volvo's first Electric Hybrid bus (with plug-in technology) entered in commercial service on the Innovation Line 109 in Hamburg on December 18.

The bus can run 7 kilometres on electricity – silent and emission free. In only 6 minutes, it charges the battery full at the end stations. The bus saves approximately 60% energy compared to a diesel bus and lowers emissions by up to 80%.

Silent, emission free buses contributes to a more pleasant urban environment, and opens up new opportunities in city planning with, for example, indoor bus stops. On the new Innovation Route 109 in Hamburg, innovative bus systems of the future will be tested and evaluated.

The city of Hamburg has established the target: from 2020, only emission-free buses should be acquired by the city.