€100k to be spent on National park roads
12/06/2014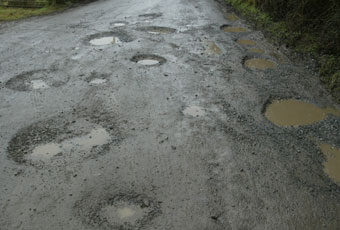 By the end of the year, there will have been €100,000 spent on road maintenance in Killarney National Park.

The park is visited by more than a million people annually, but many have to make their way around large potholes and water-logged stretches of roads in the park, which are used extensively by walkers and cyclists, as well as traditional jaunting cars.
Following a host of complaints about the state of roads in Killarney National Park, €100,000 is being spent on repairs.
The most damaged roads will be prioritised and the plan is to get phased funding over a number of years for an ongoing programme of repairs.